Heating & Boiler emergency repair Brussels
Contact our boiler maintenance service in Brussels on 0492-70-70-70 if you look for a reliable company to meet your heating repair, maintenance and boiler installation needs. Brussels Heating Repair specializes in providing reliable heating and boiler aid for your home or business twenty four hours a day, seven days a week. Do not get frustrated with any kind of repair, maintenance and installation of all makes and models of heating. We are here to make your life easier and better and just a phone call away. Our licensed professionals are on hold waiting eagerly to solve your furnace, boiler, hot water heater malfunctions and we can reach you wherever you are located in Brussels.
√ 24 Hour Emergency Heating Repair
√ Heating and Boiler installation, maintenance
√ Heating Repair Professionals Brussels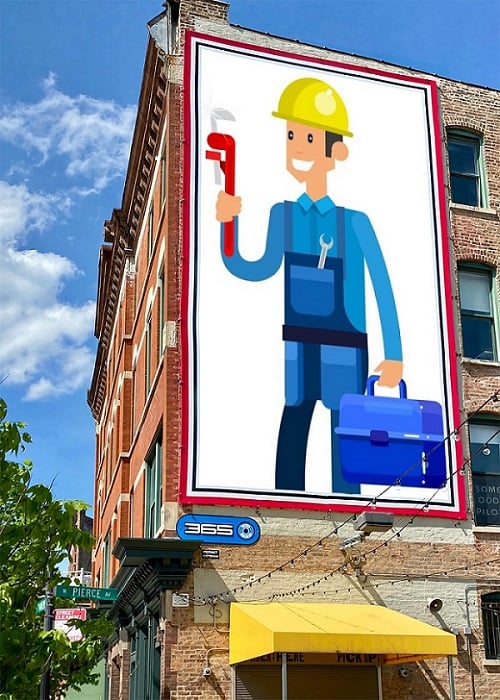 Heating Repair in Brussels
√ We do resolve any heating systems repair, maintenance and replacement installations you require
√ We will repair your damaged furnace heating
√ We promise to repair your boiler heating malfunctions
√ We also have experts to handle any hot water heater repair you need.
Call Our Professionals Heating Repair in Brussels
Heating Repair Professionals in Brussels go to Anderlecht, Auderghem, Berchem-Sainte-Agathe, Bruxelles – Laeken – Neder-over-Heembeek – Haren, Etterbeek, Evere, Forest, Ganshoren, Ixelles, Jette, Koekelberg, Molenbeek-Saint-Jean, Saint-Gilles, Saint-Josse-Ten-Node, Schaerbeek, Uccle, Watermael-Boitsfort, Woluwe-St-Lambert, Woluwe-St-Pierre.
Boiler maintenance Brussels fix heating repair is an established company active in Asse, Merchtem, Meise, Wemmel, Grimbergen, Vilvoorde, Machelen, Zaventem, Kraainem, Wezembeek-Oppem, Tervuren, Overijse, Hoeilaart, Sint-Genesious-Rode, Sint-Pieters-Leeuw, Linkebeek, Beersel, Sint-Pietwers-Leeuw, Drogenbos insured organization with several years of expertise in the repair, maintenance and installation industry.
There is no doubt that we are knowledgeable in what we are doing given that all our clientele have been left satisfied and always put in a good recommendation for us. Our customer feedback surveys all reveal happy and content clients. If you live in Brussels, we urge you to look no further for all your heating repair services.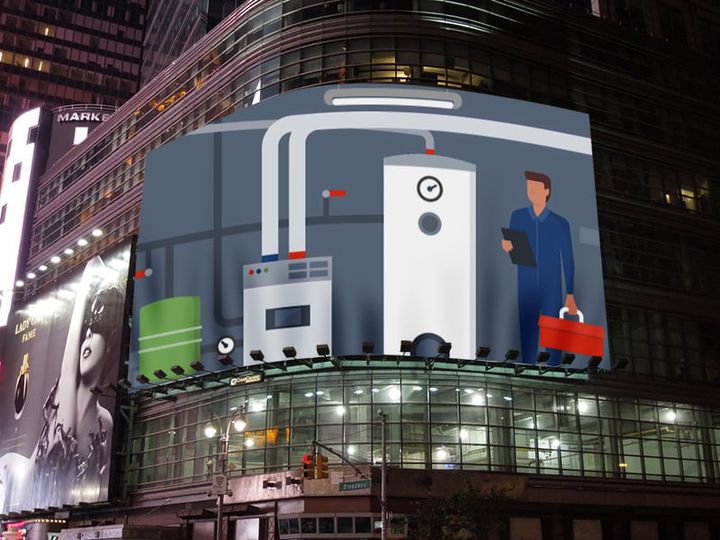 Hot Water Heaters Repair in Brussels
The HVAC professionals we employ have worked on dozens of different models when it comes to water heater systems. This in turn allows us to be very knowledgeable regarding the common issues that each possible customer can face.Many other residential and commercial clients that we have actually used our water heating repair Brussels services where they have found us to be very reliable and worth hiring.
Hot Water Heater Brussels Replacements Installation
When you have water heater issues can occur at any time, this is why it is important to have a service you can call if you may ever need them. Unfortunately, there are many underlying problems that may persuade you to need hot water heaters repair in Brussels. If we ever visit your house and find your water heater cannot be fixed, we'll help you find the right water heater replacement then do the installations for you the same day. We also have a few preferred brands as well as models that you might find to be useful.
Water Heater Repair Brussels
Many of our customers are even repeat clients where our new clients commonly refer to us from the old clients we have worked with in the past. When your expensive water heater seems to fail to produce anymore hot water, you must immediately check your panels to double check if the breakers possibly began to trip. Try to also flip the breaker off and on so that you can see if it ever resets your water heater. If it doesn't reset, then there definitely is something wrong with its functions, making it in desperate need for our services.
Call us any time of the day if this simple trick just doesn't seem to work and we'll be more than happy to come right over to your place to fix whatever problems it may be going through.
If you ever need service, please give our well known Brussels Hot Water Heating Repair service a call!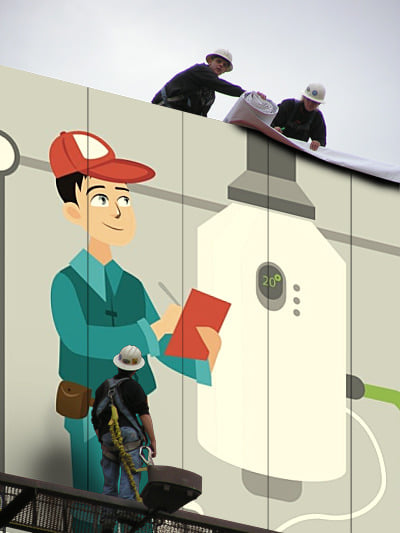 Is your boiler damaged and in need of urgent repair?
Do you live in Brussels? Then you need to give Heating Repair in Brussels a call. We have a wide range of expertise in repairing and maintaining boilers and steam boiler heating systems. We also repair any leaks or faults. There is no limit to what we can repair as we fix all manner of faults, be they general or unique to your apparatus. Do not hesitate to reach us if you reside in Brussels and are stuck with non-functioning equipment that requires urgent and accurate repairs. Stick our number on your notice or fridge and add us to your contact lists on your cell phone, so that you can easily reach us any time you have heating boiler problems that we can service.
Boiler Brussels Repair Services
During cold months having a broken boiler can be hazardous to your business or home since the plumbing may freeze leading to flooding. As earlier mentioned, whenever you need us, you get us. Just give us a call anytime you need help, do not worry about how dark it is or that it is a holiday, we will come to your rescue.
We repair the following systems:
√ Steam boilers
√ Radiator heating
√ Hot water boilers
We also conduct Boiler replacements and Installations as well as replacements of Expansion Tanks and Circular Pumps.
Brussels Boiler Maintenance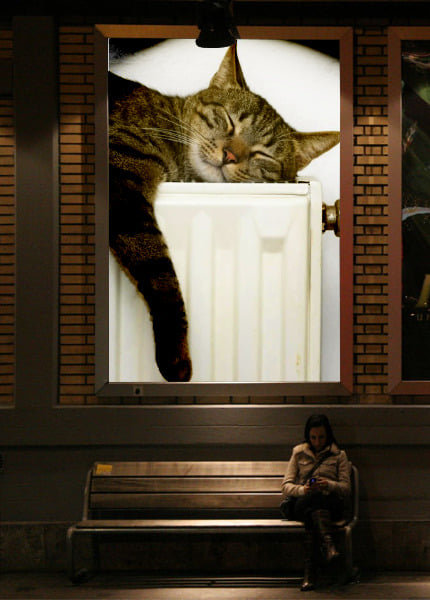 The boiler should be taken care of properly to prevent it from breaking down regularly. Some of the maintenance practices which will keep your boiler working for long include; cleaning the water feeder screen, oiling pumps and ensuring that the ignition system is working fine. You can maintain the boiler yourself but you can also hire professionals from our boiler repair Brussels Company to handle it for you. Give us a call anytime so as to schedule a date for the repair of your boiler. You are also free to call us and request for our estimates on the cost of replacing or installing a boiler.
Are you experiencing problems with your home's or business's boiler? Do not fret, just call us and have your faulty system checked out and serviced. If you need to install a new boiler, our technicians will do that too for you. To cap it all, we as boiler repair professionals in Brussels are available to answer any of your boiler repair needs as well as give you free estimates of boiler installation and replacement.